Who we help > New to registering Medicines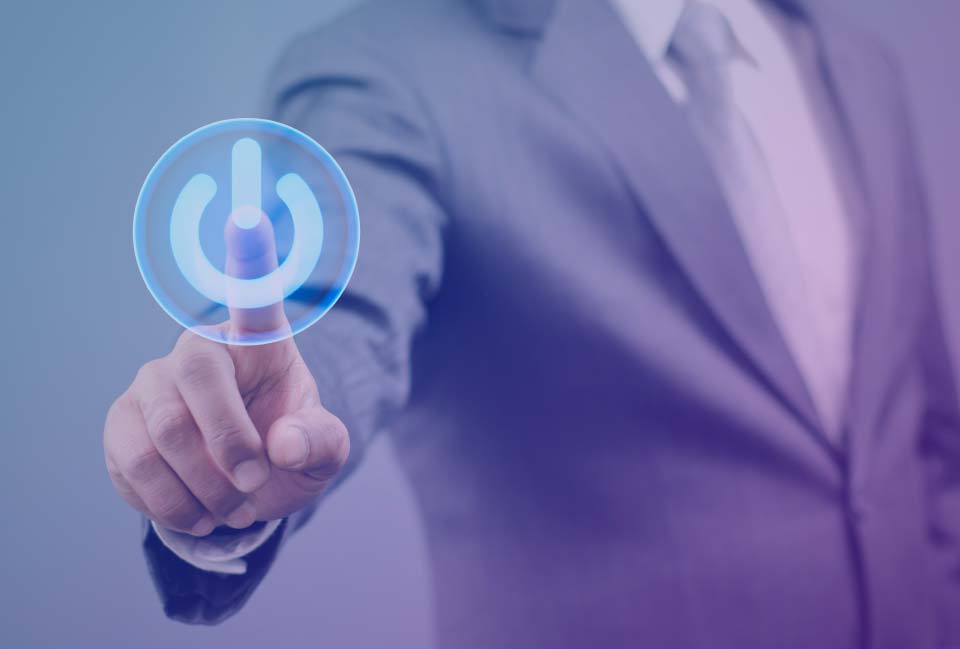 New to registering Medicines
New to Registering Medicines in the European Union?
Disclaimer: Please note when this page was written United Kingdom was still part of European Union
If you have never registered a medicine before then you will certainly need some assistance for at least your first product. EU Medicines legislation itself is complex and setting up a robust and complete supply chain can be challenging. To market a medicine in Europe you will need to obtain a Marketing Authorisation (MA). CambReg can help throughout the process. Give us a call and let's get you started.
Questions we will be asking you
Do you have sufficient funds to get to the desired stage?
There are two possible routes you can take.
Route 1: Register the MA under your company's name and take the responsibility of selling your own product(s)
If you take this route, you will be responsible for all aspects of holding an MA and marketing your product. Do you have the infrastructure to do this yourself or will you be contracting some or all of the activities?
Route 2: Purchase a dossier or MA and partner with a company in the EU who has the experience of marketing products there. Let them be the MA holder and bear the responsibilities of holding the MAs.
Which product do you want to start with?
Is your chosen product a medicine or does is fall in to a category that has less stringent requirements to bring to market such as a food supplement or a cosmetic?
If it is a medicine do you have dossier ready to file?
If the product in question is a Tablet, Capsule or Suspension does your dossier include the necessary biostudy conducted against suitable reference product?
How many countries within EU you would like to register the product in at once?
If you are going to be the MA holder (Route 1) do you have the following in place?:
| | | | |
| --- | --- | --- | --- |
| | If your product is manufactured outside the EU an EU Batch Testing Site with a Manufacturing Import Authorisation (MIA) | | Qualified Person (QP) who can authorise the release of your prodcut |
| | Pharmacovigilance System | | Qualified Person for Pharmacovigilance (QPPV) |
| | Medical Information System | | Registered address in the EU |
Steps to getting a new product to Market
There are many steps to take to get a product on the market all of which CambReg can help you with. Please refer to other parts of our web site for more information.
First and foremost, you will need to find a dossier or MA. There are several options: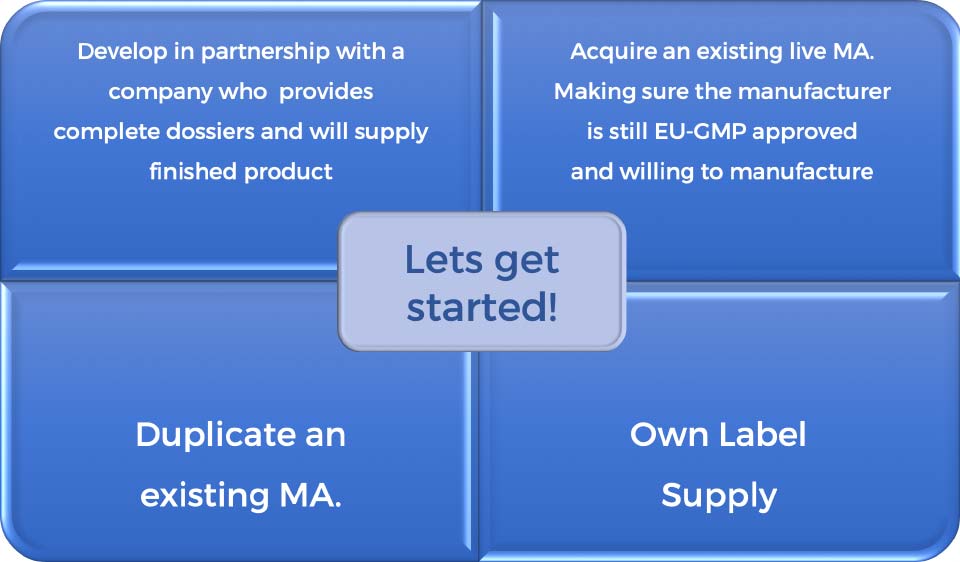 Who comes to us?
As CambReg has been in operation for over 20 years we have, during that time, received enquiries from every conceivable source. From wild ideas with no foundation to some very firm proposals. CambReg doesn't anyone away, we help either by realising your goals or we explain why the idea is a non-runner or too costly an idea to pursue.
Many enquires are from people that already work in part of the supply chain and need help with the other elements of it. Pharmacy owners are a good example of those that are well set up to bring their own brands to market
Time and Cost to Market
Getting a medicine to Market is a time-consuming business and can be an initial source of frustration to the uninitiated. For example - to develop a generic medicine and get it to market takes approximately 2 years. A much quicker way is to supply your own brand under an existing MA or to duplicate an MA. It may take as little as six months to get to market using these alternative routes (three months to organise supply and there months to carry out the licensing procedure).
Cost is much harder to give generalisations for as it depends on the type of medicine that you wish to bring to market. Again, using a standard generic as an example, the cost will be between £200,000 and £500.000. Far less to set up Own Label Supply.
Need some advice? Give Dr Pallav Shah a call on 01480 465 755